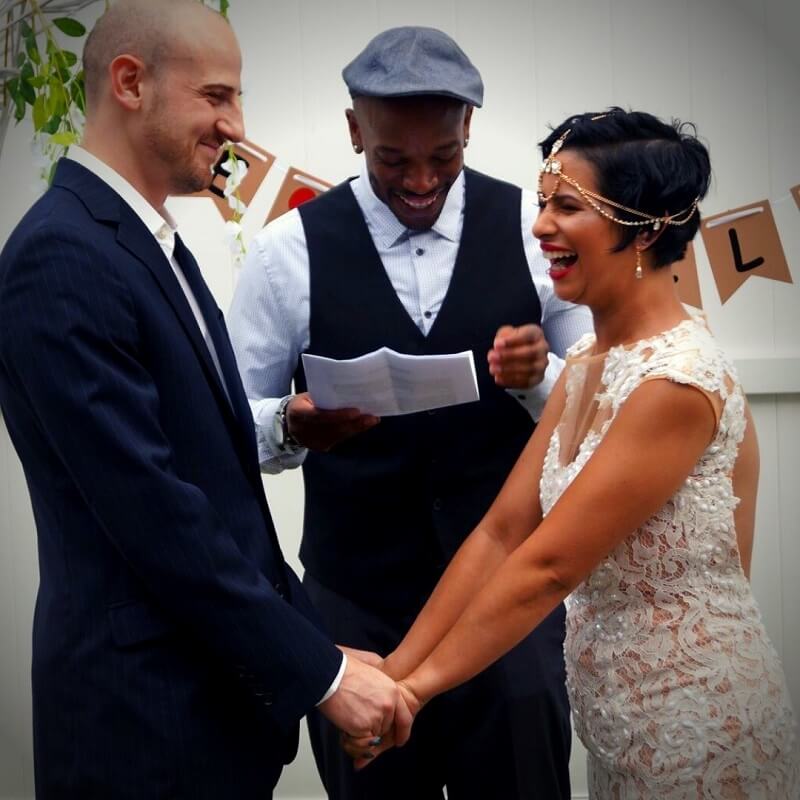 Bio
Vernon is a cheerful and vibrant officiant born and raised in Brooklyn, NY. He has been a public speaker since a very young age and has continued the trend doing stand-up and storytelling for thirteen years, as well as podcasting. As a NY State officiant, Vernon is authorized to perform religious, non-denominational and same sex ceremonies, as well as elopements and renewal of vows. He can work with you to plan everything from customized vows, to obtaining a license, heartfelt personalized speeches and more. Anything to make sure that the best day of your life runs smoothly. Whether you want a traditional ceremony or vows filled with jokes to make the congregation laugh, Vernon will make sure everything is uniquely and truly you.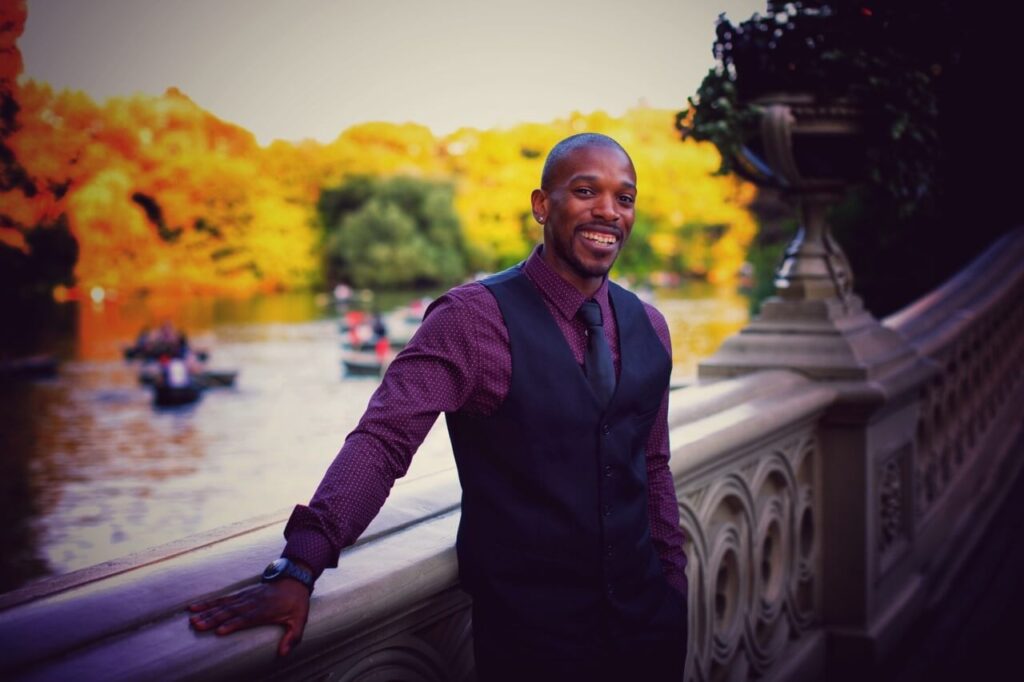 FAQs
How did you get your start as an officiant?
With all my years in being on stage my best friend decided to ask me to officiate her wedding cause she knew that I would do the best job. I fell in love with the practice and decided to keep on making couples happy.
Can you describe your approach to working with each wedding couple?
After establishing a connection through email and phone consultation, we would discuss the order of the ceremony, The approach I have to working with a couple is after talking to them via email or phone conversation, I'd like to meet up with both of them in person to talk about what they both would like for their ceremony and what their vows would be. I also like to meet up with the couple individually to get the scoop on how they feel about each so I can create a special memorable moment for them.
What do you enjoy about officiating weddings?
What I enjoy most about being an officiant is that I get to be innovative with my words that will bring jubilation to everyone in attendance.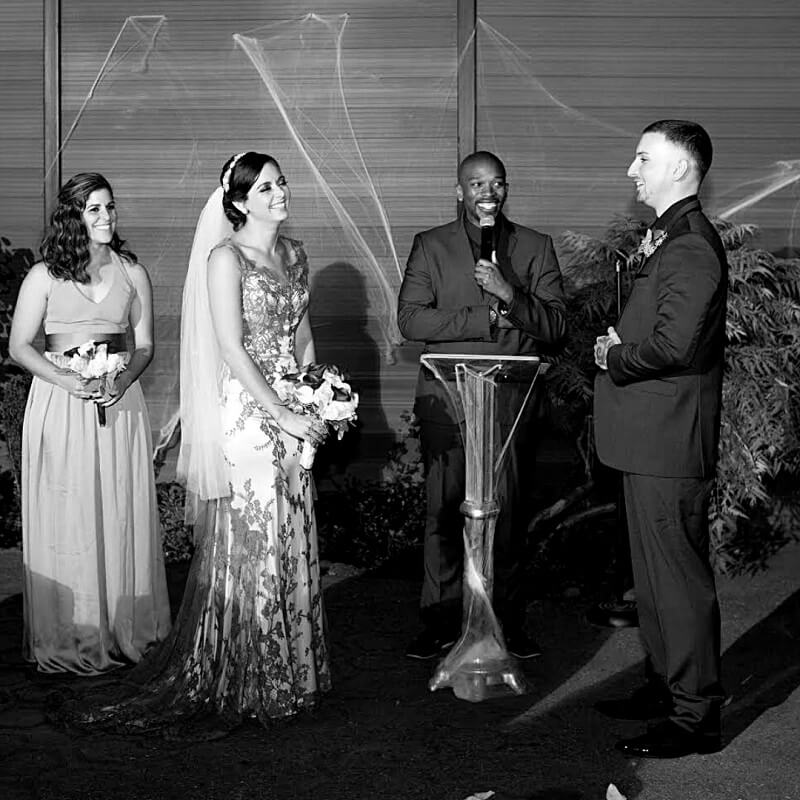 Testimonials
"When I asked Vernon for help with my vow renewal surprise wedding he did an outstanding job. My guest had a great time during the ceremony. He included personal info and fun little anecdotes about us. He was very open to my creative ideas and had the guest laughing."
~ Clara & Jeff Kassel, 8/10/18
Vernon officiated my wedding in 2015. My partner and I were so impressed by how prepared Vernon was, and also by how he could smoothly capitalize on the little unplanned moments that happen in a ceremony and make it special. Vernon is an accomplished speaker who knows how to finesse a ceremony so that it is perfect for the couple, and we could not recommend him more highly. Six years later, I still get comments on how great he was; he had guests smiling and laughing at just the right times
– Kelly O'Brien Yetto