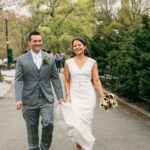 Christa and Jennifer are both wonderful and easy to work with. Jennifer was our coordinator, and she did an amazing job putting us at ease throughout the entire planning phase and the day of. She allowed me to completely enjoy the moment. We were married at Bethesda Terrace, and the ceremony could not have been more perfect. I was planning on eloping, feeling too overwhelmed to plan a wedding myself. I am so thankful I found A Central Park Wedding. They were able to make my vision a reality. Guests and complete strangers have told me it was the most beautiful ceremony they've been to, and I have to agree. It was simply perfect. I cannot believe we were able to find everything we need, including permit, officiant, photographer, musicians, and flowers in such an affordable package–not to mention the invaluable service of day-of coordination. The whole morning was elegant and classy and completely stress-free! Words cannot express our gratitude! Thank you so much! If you want a wedding in Central Park, look no further. Our wedding was simply magical.
Thank you thank you thank you!
Love, Liz and Kevin – April 21, 2019 via WeddingWire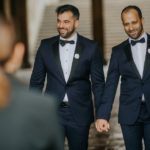 Me and my partner couldn't be happier with the whole experience! From the easy online booking to the day of our wedding, our planner Jennifer Schoenfeld, along with an amazing officiant and a great photographer she recommended, helped us organize the perfect elopement in New York, always with a smile! We had a beautiful wedding, all thanks to Jen and her team!
– Filippos & Konstantinos, March 22, 2019 via WeddingWire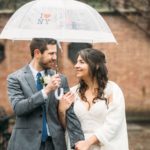 My husband and I wanted to get married in New York City and weren't sure how easy things would be planning a wedding from another state. But from our first meeting with Jen we knew that we had nothing to worry about. She made this whole experience extremely stress free, she was available whenever I had any questions and she made sure everything was exactly the way I always imagined it would be. We wouldn't have had our wedding any other way, I would HIGHLY recommend Jen to anyone and everyone who is thinking about getting married in the city. Thank you for everything! Xoxoxo, The Gersowsky's
– Sabrina & Josh, December 16, 2018 via WeddingWire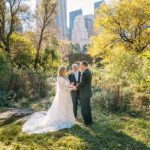 My husband and I eloped from Australia and despite working with the team remotely, things could have have been easier! Jen, our Wedding Planner was very responsive and showed genuine enthusiasm in meeting us and making sure our day was exactly as we wanted it. She provided us a list of recommended vendors for the Officiant and Photographer – and we could not have been happier with our choice for both. She also provided recommendations for a stylist (which was an optional extra I wanted to include) and took some time to help me locate a local bakery that might make us a small wedding cake. Honestly, the experience was perfect in every way and we had an absolute ball!
– Anissa & Mark, October 19, 2018 via WeddingWire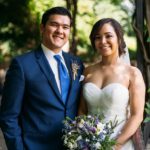 I had a wonderful experience with A Central Park Wedding! I worked with Jennifer, and she was so sweet and patient with me and my family! She answered all my emails promptly and helped me stay organized and relaxed during the planning process. She took care of all the paperwork for the park permit and made everything seamless. She also helped me get in touch with so many fantastic vendors. From the photographer to the officiant, I absolutely loved everyone I worked with. During the ceremony, she completely took over and helped keep my guest organized and well informed. Never once did I have to worry about a thing. Everyone was even complimenting how awesome she was! I highly recommend A Central Park Wedding for anyone who needs help with planning their ceremony but doesn't know where to start. They will take such good care of you, I promise!
– Esmeralda & Joseph, July 21, 2018 via WeddingWire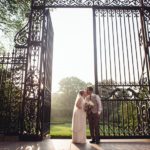 Our experience with A Central Park Wedding was wonderful. Christa answered every question I had promptly and kept me informed through the whole process. Every vendor she sent to us was incredibly professional and we were so happy with all of their work. The day of the wedding Christa kept everything moving, got everyone to where they needed to be and made sure everything went smoothly. We did a walkthrough with her the week of the wedding and she even showed us a great weather app that helped assuage our fears that it might rain on our wedding day. Throughout the process Christa was really great about us adding things to our package and pricing things out for us. She arranged our transportation to our reception as well. It was so incredibly helpful to have her to take care of the permit for the park and securing the ceremony location. She was really communicative through that whole process and I know we would never have been able to manage all of that the day of without her. Every step of the process she gave us options of what vendors to use and it was incredibly helpful to choose from a list rather than deal with the overwhelming amount of options available in the city. All of her vendors are top notch. If you are on the fence about using their services definitely go ahead and do it. I really am convinced that this is the best way to do a ceremony in NYC at a beautiful location for a reasonable amount of money and A Central Park Wedding is amazing at what they do and our wedding was basically as close to perfect as you could ask for.
– Ann-Marie & John, June 1, 2018 via WeddingWire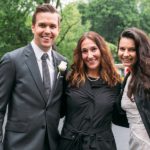 We are an Australian couple who got married in NY in May 2018; and Jen from "A Central Park Wedding" was our planner. I deliberately sought out to write this review because it has to be known how fabulous this woman is. From the minute we met her (via Skype, for our initial meeting), Jen was able to figure out exactly who we were and what we were after – what level of planning we were seeking out, what kind of assistance we required (i.e. narrow down proprietors versus source proprietors, provide recommendations or not, etc etc), as well as our general vibe and wishes for the day. She was all we could have asked for, and more.
She intuited our style and interests and was able to make suggestions that we never would have thought of but that were perfect for us. But more than this – she went absolutely above and beyond for us with every single thing she did; traipsing out in the snow at night to visit roof top venues to get pictures for us when she couldn't source them any other way, running out to a stationery store the day before the wedding to make placeholders for the entire reception, and answering emails regardless of what time it was in NY. She was honestly a complete dream to work with – we couldn't be more grateful for her help, advice and presence on the day; and I genuinely consider her a friend. Do yourself a favour and use this company, you will not regret it.
– Jessica & Chris, May 19, 2018 via WeddingWire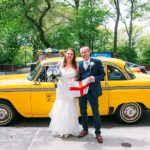 We picked A Central Park wedding as we were travelling from the UK and were unsure how to go about things.
Christa has been fantastic throughout the whole process, giving us lots of options with the officiant, photographer & with our musician.
When we got meet Christa in New York, she was so lovely and it made us feel like we'd known her forever. She even helped to find someone to do my makeup the night before the wedding day when my original plan fell through. The wedding itself was exactly as we planned and we had a fantastic day. We've just received our photographs and they were brilliant too. I would definitely recommend you book your wedding with this company so it's as special as ours was.
– Larissa & John, May 10, 2018 via WeddingWire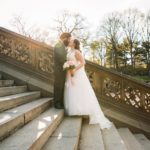 Our experience with "A Central Park Wedding" was absolutely perfect. We got married in April (it's now November, so I am very late writing this) and Christa was ever the professional others say she is. My husband and I had no idea what we really wanted for a wedding – we only knew we wanted to get married in Central Park, at Cherry Hill with the Upper West Side in the background. It was peak Cherry Blossom season, and, as our guests tell it, Christa was able to get everyone off of that hill with impressive efficiency and politeness before the ceremony started. I was not too picky about the details, and Christa was able to our together a beautiful ceremony which our guests still rave about months later. Any time anyone mentions our wedding, I immediately start talking about how great our wedding planner was, and how key she was to having the whole thing go off without a hitch. Aside from handling all of the details for the ceremony, she even suggested a restaurant for our reception, which had delicious food, and was the perfect environment for the reception dinner we were hoping to have. Anyone considering a wedding in Central Park should contact Christa without hesitation. She will make your day as perfect as you dreamed it.
– Rachel & Avtar, April 28, 2018 via WeddingWire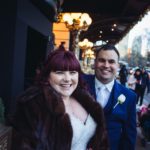 We were so thankful to have chosen A Central Park Wedding to look after all our overseas wedding needs! Jen answered every question we had promptly and professionally and put our minds at ease that even in a city we had never been our wedding day was going to go as smoothly as we could have ever dreamed. Even tasks not inside the package weren't a problem…we had trouble trying to find a restaurant that suited our budget and style through google searches, we told this to Jen and sent multiple options through and didn't stop at the first email, we weren't confident on any she had sent through in the first email but she kept at it…talk about service! Once we decided on the restaurant we went to book online but there was an error so Jen so kindly offered to call and book although she ended up going by and booking it in person to ensure it would be the perfect ending to our overseas wedding with a select few family and friends. From the bottom of our hearts thank you so much Jen you are amazing!
– Jessica & Peter, December 27, 2017 via WeddingWire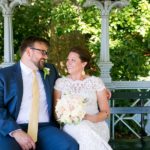 We had our wedding with ACPW at the Ladies Pavilion in September of 2017, and it was absolutely perfect! We traveled from Tennessee to get married in NYC, and Christa made every step of the process simple and stress-free. We were very happy with every aspect of the ceremony including the location, the officiant, the violinist, and the photographer. Overall, our experience could not have been better, and we cannot thank Christa and ACPW enough for making our special day come to life in such a wonderful way. We highly recommend ACPW!
– AnnaLea & Ryan, September 23, 2017 via WeddingWire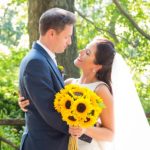 Our wonderful wedding planner was Jennifer Schoenfeld! Where do i possibly start: she did an incredible job perfectly! She put up a wedding for us and most importantly: from overseas! We have never met but I (Bride) had ideas in my head of how it should look like. And Jennifer managed to exceed all my dreams, help me, assist me and be there for me. Every single guest at the wedding asked about Jennifer. Not only because it was the best day of our lives but because she was happy for us. She has an incredible smile that turned the whole wedding into a million! I loved working with Jennifer no question, dream or wish was too much. She was available and pro-active! She is the one that you tell your friends about and they want to become wedding planners! Incredible! Absolutely fantastic. A wonderful smile, gorgeous inside and out and we could have not imagined a partner at this wedding! We love our wedding day and Jennifer! Fantastic! Absolutely fantastic!
Thank YOU Jennifer we are so proud to have had you with us – without you it would not have become the memory we will have forever!
– Sladjana & Brian, September 15, 2017 via WeddingWire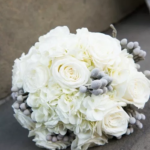 One of the best decisions I made in planning a wedding ceremony in Central Park was working with A Central Park Wedding. Christa was responsive and helpful throughout the process, and worked with me to find the right violinist, flowers, and videographer. She was also flexible in allowing me to book my own photographer and makeup artist even though I initially wanted to book through A Central Park Wedding (we had a split ceremony followed by a reception on a different day in upstate NY and I wanted to use the same photographer and makeup artist for both). On the day of the wedding, Christa was incredibly professional and competent, making sure that guests got where they needed to be, keeping us on schedule, and protecting our private ceremony from curious onlookers. We were incredibly pleased with Christa and A Central Park Wedding throughout the entire wedding planning process, and I can't imagine having a wedding in Central Park without their assistance!
– Michelle & Chaminda, August 5, 2017 via WeddingWire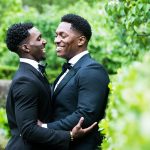 "A Central Park Wedding is nothing short of STELLAR! We had the pleasure of working with the lovely Jennifer Schoenfeld, and we couldn't have been happier. Jen has an extensive knowledge of each garden, and helped us choose which of the wedding locations would work for us. Our wedding was secured, timely, orderly, and most of all BEAUTIFUL AND FULL OF LOVE!!! Thank you Jennifer Schonefeld, we couldn't have done this without #YOU!. A Sincere Thank You to A Central Park Wedding, and to Jennifer Schoenfeld for making our dreams a reality. There is no question here, A Central Park Wedding is without comparison."
– Joshua & Sincee, May 7, 2017 via WeddingWire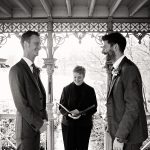 "Jennifer was absolutely awesome. We were planning our wedding from the UK and she made it so easy. We hadn't even spoken until the day we met in New York, everything was done by email and the responsiveness and help was second to none. Everything went exactly to plan and I'd have no hesitation in recommending Jennifer and A Central Park Wedding for your special day. Thanks again for everything Jennifer, you made the most perfect day for us that we'll never forget. Paul & Ade xx"
– Paul & Adrian, March 28, 2017 via WeddingWire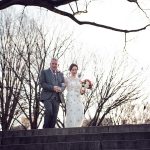 "Our wedding planner was Christa, she was amazing! She helped us so much with everything from the flowers and makeup to a walk through in Central Park a few days before. We were so happy with all the help and information we received and the day went so smoothly, we couldn't have asked for a more perfect day! Don't hesitate to contact them!"
– Louise & Paul, December 26, 2016 via WeddingWire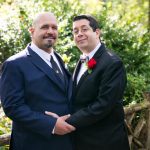 "Planning a wedding is never easy and even when I said to myself I will not be falling into the typical wedding planning traps I was able to do so by hiring A Central Park Wedding to help with all the arrangements. Other than marrying my husband this was the second best choice I made when planning our wedding. Jennifer was our planner and to say she went above and beyond would be an understatement. She was always on top of things and was always getting back to me within a few hours. From the bottom of our hearts we thank Jennifer and A Central Park Wedding for making this magical day so special."
– Matthew & Kenneth, October 29, 2016 via WeddingWire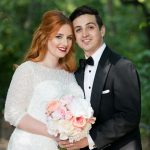 "If you're thinking about having a wedding in Central Park I highly recommend you do it! My husband and I are from Massachusetts and weren't sure how easy it would be to plan a wedding in a different state. Everyone at A Central Park Wedding went above and beyond our expectations. I still can't believe how easy it was to plan such a beautiful wedding for such a low price. When I first started researching how to go about getting married in Central Park it was more of a dream than an actual reality. I thought for sure we weren't going to be able to afford it. When I found A Central Park Wedding's website I couldn't believe what it was going to cost. I really thought it was too good to be true and that something was going to go wrong. From the start of planning right through to the end of the ceremony the communication and professionalism went above and beyond. Our planner Jen was absolutely amazing. She helped coordinate a beautiful, perfect day. She was readily available when needed and really took the work out of it for me. While taking photos at our reserved location (the permit guarantees that designated area for you) another wedding attempted to interrupt us, claiming they had a permit for that location. Jen and her assistant quickly and quietly handled what could have been a pretty ugly situation before anyone even realized what was happening. Our day went extremely smoothly and I expect most of that was thanks to Jen! I can't thank them enough. We were able to have a beautiful, affordable wedding that our guests are still raving about for under $5,000. I can't express enough how pleased my husband and I are. From the planners to the photographer and videographer, everyone we came into contact with completely blew us away! So if you're looking to have a fairy tale wedding without the price tag, this is absolutely the way to go!"
– Celina & Bradford, October 15, 2016 via WeddingWire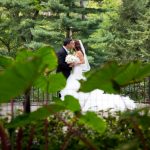 "I could not have asked for anything more from Central Park Wedding. Christa Dehuff was an amazing wedding coordinator. If I could give more than 5 stars I would. Excellent response time and she went out of her way to help me with everything the package included and much MORE! I reside in California and planning a wedding in your home state is challenging enough, now add a destination wedding. But I can honestly say, with Christa's assistance and support throughout the entire process was absolutely wonderful. She was literally there for us every step of the way!! Thanks so much Central Park Wedding and Christa!!!! I will definitely be referring any of my family and friends that want to have their dream wedding in New York."
– Nadia & Cliff, September 10, 2016 via WeddingWire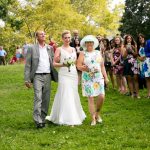 "My husband and I wanted to plan a memorable day with out breaking the bank. In NYC the cost of planning a wedding can rack up fast. We thought about a number of different locations including Central Park. When I came across A Central Park Wedding online I was surprised at how many services were included in the various packages they offered for such a great price. It was all in one place. We began working with our Wedding Planner, Jennifer Schoenfeld who was fantastic. She was very calm and collected but also very supportive when I was having a "bride" moment. She handled coordination with the vendors for us leaving a lot less for us to stress about. The day of went perfectly. The photographer, musicians and officiant were wonderful and our guests felt taken care of by Jennifer and her assistants. If you want a simple yet beautifully iconic wedding day, Jennifer and her team can give you just that."
– Jennifer & Jose, September 3, 2016 via WeddingWire
"From our first email all the way through our wedding pictures they have been great. Jen was prompt to email back immediately and make sure that we had all the answers to our questions. The found the perfect spot for our ceremony as well as had knowledge on great spots for our pictures. We were fortunate enough to be able to hire Upasana as our photographer through them and we are ecstatic on how everything turned out. While we were walking through the park taking pictures Jen was so helpful and even carried my brides change of shoes so we could cover more ground as well as have her nice shoes when needed. It was an amazing day set up by amazing people. oh, and if you have a bouquet in mind, send them a picture! It may cost a little bit extra but they created the nicest bouquet I have ever seen."
– Vanessa & Ryan, August 18, 2016 via WeddingWire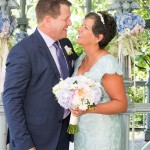 "Thanks to A Central Park Wedding and Christa DeHuff, our wedding was stress free and flawless. The flowers were beautiful, the officiant was perfect, and the Ladies Pavilion was amazing. Christa was there every step of the way including directing the photographer and making our family feel special. If you are thinking of a Central Park wedding, they are the best."
– Lori & Terry, July 29, 2016 via Yelp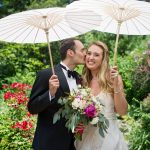 "My husband and I were married this summer in Shakespeare Garden with the assistance of ACPW.
We were engaged in central park and wanted to have the wedding ceremony there too. We did a lot of googling to figure out how to make this happen. We actually started to feel a little bit overwhelmed when thinking about everything that goes into planning a wedding, even though we had a small guest list (16 ppl). We came across A Central Park Wedding and decided to give it a try. We are so glad we did, from the first email Christa sent us, we felt at ease. She was able to customize everything to our needs and was quick to answer any questions. Christa is very hands on and has a great curated network of vendors that she works with. I loved the fact that through every step of the planning she came to us with multiple options (ie. photographer, musician, florist, and officiant). There were great options and we had the feeling of personally choosing everything we needed for the wedding without all the stress that usually goes along with it. On the wedding day, all my guests were corralled/directed to the proper location and when I arrived, I was greeted and assured that everything was taken care of…so great. Christa was there the entire time and brilliantly made all things on our special day go smoothly. My husband and I were very satisfied with everything and cannot recommend A Central Park Wedding enough!"
– Robin & Ian, June 27, 2016 via Yelp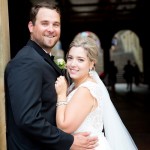 "Our wedding was June 4th at the Bethesda Fountain. It was such a great day – Christa, Kristina (Our photographer) and her assistants were amazing! Felt like we knew each other for a really long time – so friendly! All the planning leading up to the wedding was done by email and it was a less stressful experience – she brought my vision to life and was so accommodating and quick to respond with any concerns we had! She had great ideas for transportation – we had a large group of people to get from each location and this worked out so well using sprinter vans. From the moment I arrived at Central Park until we left she was absolutely incredible – what an amazing experience and day, completely unforgettable and would recommend A Central Park Wedding to anyone!!!!!! Thank you so much Christa!"
– Jennifer & Justin, June 4, 2016 via WeddingWire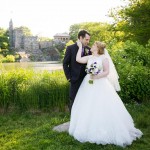 "When we first booked to get married in New York we were worried how we could plan it from being miles away. We came across A Central Park Wedding and as soon as we were put in touch with Christa we had no further worries. Although we were in a different country Christa's communications with us were more efficient than being in the same country. Christa put us in touch with Officiant, Photographer and Make up artist and all were very professional, helpful and did an amazing job.
Any questions we had Christa was able to respond to quickly. The whole day went perfectly and we all had an amazing time. Christa could not do enough for us, even on the wedding day she was changing shoes! Thank you so much our wedding was perfect and we have all made lots of memories. I would definitely recommend Christa to anyone who is getting married!"
– Natalie and Jonathan, June 1, 2016 via Google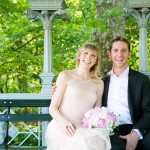 "My husband and I were married at Ladies Pavilion a month ago and Christa with A Central Park Wedding was nothing short of amazing. She was lovely to work with and thought of everything; helping with reception venue ideas, hair and makeup stylists, musicians, photographers and the officiant. Christa was available throughout the entire experience to answer any questions and provide options and provided us with a run through a couple days beforehand. Christa made planning the wedding an absolute breeze, especially considering the time difference between New York and our home in Sydney, and the day went so smoothly that neither of us needed to worry about a thing. I cannot recommend A Central Park Wedding more highly!"
– Claire & Christopher, May 25, 2016 via WeddingWire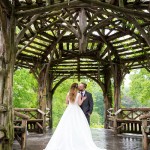 "We are absolutely over the moon with the service we received from Jennifer and the team. She made everything run like a dream and made everything so easy for us. Coming from Scotland arranging a wedding abroad was a bit daunting but Central Park Weddings made it not only possible but so easy to arrange and supported us from start to finish. I am so grateful as a bride for the help she gave me, it really made the whole process enjoyable and stress-free. I cannot say enough good things about this company, the service we received exceeded all our expectations. Our day was so magical because of Jennifer and the staff. If anyone is getting married in New York I cannot recommend these guys enough! Fabulous fabulous fabulous is all I can say!"
– Amy & Jordan , May 13, 2016 via WeddingWire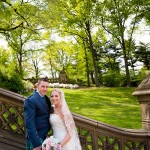 "The service provided by Christa was unbelievable. She was so approachable and helpful. She answered all questions and gave excellent suggestions. She was very prompt to respond to any queries. We planned our wedding with her from the other side of the world, and she made sure the process was flawless. We could not have done it without her and would highly recommend her services. We had a fantastic day and she made it possible. Thank you Christa!"
– Elaine & David, May 11, 2016 via WeddingWire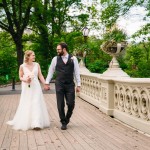 "We cannot recommend A Central Park Wedding more highly, we had a fantastic experience! We got married at Ladies Pavilion in Central Park with about 20 guests. We organised our wedding from the UK and Christa was amazingly helpful and accommodating. She helped us find the officiant, photographer, flowers, hair & make-up beautician, and musicians (basically everything!), as well as giving us recommendations for a reception venue, hotels, etc. We felt that we were in very good hands! It really was a stress-free wedding planning experience (way easier than you would expect for a wedding!). As for the actual day, it was amazing. We met with Christa the day before to do a walk through and to ask any questions we had. Christa gave us such a personal experience, she made an effort to get to know us and our wedding party, and it felt very relaxed. The wedding day went smoothly and our guests absolutely loved it. It felt very unique! Our friends and family who came are still raving about how beautiful, intimate, and special it was. After the ceremony and some photos at the venue, we walked with Christa and the photographer around the park and got the most gorgeous and romantic photos. We enjoyed chatting with Christa and the photographer and felt they were really wanting to help us celebrate our special day around the beautiful park. We took a horse carriage ride around part of the park before returning to our reception venue – felt very princess-like! We can't wait to revisit Central Park in years to come to relive our perfect wedding day."
– Catherine & Daniel, May 7, 2016 via WeddingWire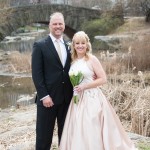 "Jennifer with A Central Park Wedding was absolutely fabulous. That word doesn't seem to describe her though. Jennifer truly listened and inquired about our wishes and desires for our wedding. This was both my husband and mine second marriage and we wanted specific things and a meaningful and intimate ceremony. We planned this from states away in just three weeks. Jennifer responded promptly, gave a list of vendors and bios to chose from, sent pictures, and all the while calmed my anxious nerves. She followed through with EVERYTHING she said, when she said, and how she said. Due to her planning and caring about our day, it was perfect. Our day at Gapstow Bridge in Central Park was a day I will never forget and will relive in our forever! Thank you to A Central Park Wedding and Jennifer!"
– Lauri & Sean, March 19, 2016, WeddingWire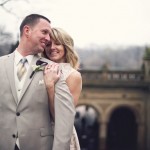 "Amazing! I would of not done this any other way. Christa was willing to work with us from the day we reached out, was flexible in planning and was able to accommodate us with a last minute change due to inclement weather. She was able to reschedule our entire day with all the pieces falling into place. It was perfectly planned and there was ZERO stress involved. Highly recommend her services, connections and passion for doing what she loves!"
– Rebecca & Bruce, December 30, 2015 via WeddingWire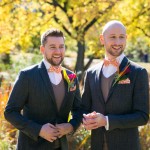 "With the skyscrapers as our backdrop, the crisp autumn leaves as our decoration, the sounds of the city as our band and it's people as our guests"- Those were my words, our idea of our perfect wedding. Planning a wedding does not have to be stressful, for us anyway. Me and my Husband live in the UK and wanted to 'elope', making the day all about us. A Central Park Wedding was perfect for us. We got in contact with Christa in the January to start planning for the October and she was prompt and professional throughout. All communication was via email and this was not a problem for us. She gave us recommendations for our officiant, photographer, videographer, dinner venues… We put our trust in her that we were picking from the best and we could not have been happier with all our vendors.
We had a run through a day before so we could meet her, get a feel for the location and get all our questions answered. Professional throughout- and it was great to put a name to a face. Come the wedding day she got everyone organised and even paid off an annoying saxophone player ruining the mood (granted neither of us heard him during the ceremony as we were so engrossed in the our officiant), so at least our 4 guests didn't have to contend with him.
Elope! You do not have to invite every family member and their pets to your wedding. It is hard to cut people out but your day is not about them, it is about you. We were overwhelmed by the amount of people(strangers) stopping us, congratulating us, cheering us. It was as though we had invited everyone in the city to join us, without having to pay for their dinner. We have friends at home who are getting married in 2016 and only wished they could have done what we have done because what we had was perfection. Thank you Christa, you were amazing!"
– Stefan & Stuart, October 30, 2015 via WeddingWire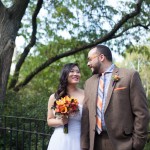 "My husband and I were married at Shakespeare Garden last month and couldn't have asked for a better experience! We had a fairly short engagement and decided on ACPW with just two months to go. My initial thought was that we weren't going to get a lot of good options for photographers or we would be rushed into getting everything done. Completely the opposite!
Jennifer Schoenfeld was our planner and right from the start she was courteous and friendly. We were provided with a few choices for an officiant about a week after submitting our deposit and a few days after that we got to choose our photographer. I didn't know how my bouquet was going to turn out- Jen just asked me a few questions and I tried my best to answer. Over the course of the two months, Jen was very attentive and made sure I was in contact with our officiant and my stylist. Jen even made sure we remembered to get our marriage license! We did our walk through with her the day before and she was just as wonderful in person as she was via email! We were so comfortable with her and she answered all our questions.
I absolutely LOVED my bouquet! Didn't know what my answers would've produced, but when I saw it… wow. Trust me, even if you don't know exactly what you want, you won't be disappointed with what you get! Jen, A Central Park Wedding, and their vendors were all together amazing! We were so happy with how everything turned out and would definitely recommend this service! Thank you for everything!"
– Jennifer & Jonathan,  October 8, 2015 via Yelp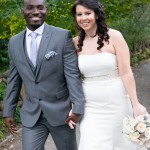 "My husband and I were married in Central Park two weeks ago and couldn't be more happier that we chose this location. I found A Central Park Wedding through a blog that I follow and was quickly introduced to my event planner Jennifer when i began to ask questions about having my wedding with them. Jennifer was such a joy to work with and took care of every detail! She quickly responded to all my emails, phone calls, questions on vendors and made great suggestions for our day. Vendors that Jennifer recommend to us were such a pleasure. The process was seamless through planning and even on wedding day. Jennifer went above and beyond for us on the day of taking care of my husband and I as well as our family who is not familiar with the park or NY. I cant say enough great things about this team!!!!"
– Candice & Francky, October 17, 2015 via WeddingWire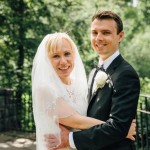 "Jen took over the organizing of our wedding when our original wedding planner went on maternity leave. So she had to catch up on all that had been arranged earlier, via email as we live in Australia, which she did very quickly and easily. The transition was smooth and she was able to give us invaluable advice on whether to take a horse and carriage to the ceremony. Being from overseas, we had no idea how much it would cost or how long the ride would be so were fortunate Jen could give that advice. She went to great lengths negotiating with the florist, to obtain the flowers I wanted in my bouquet, despite them not being in season and difficult to obtain. On the day, Central Park was closed off for a concert and we were unable to enter the park as planned. With Jen's persistence and persuasive skills we obtained a police escort into Shakespeare's Garden where we were having the ceremony. And to our surprise and delight, had the park to ourselves. The day was magical and all went to plan because of Jen's hard work and great planning abilities. I would highly recommend her to any couple getting married."
– Allison & Conrad, September 26, 2015 via WeddingWire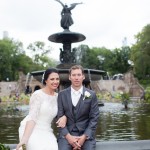 "We live in Australia and decided upon eloping to New York City with our parents joining us for the occasion. I searched for wedding planners as I wouldn't have otherwise known where to start and found fabulous reviews about Christa and 'A Central Park Wedding.' I was nervous about getting married overseas as I've had many friends in the past do the same with varying degrees of problems. Christa kept in regular contact with us via email and made sure we were kept up to date throughout the planning process. We can't thank Christa from A Central Park Wedding enough. Professional, helpful, and most of all making us feel special made our experience and our wedding day amazing, relaxing and enjoyable. Thank you Christa!"
– Kelly & Paul, September 22, 2015 via Yelp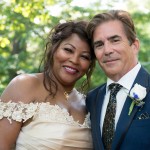 "We found A Central Park Wedding via google in 2014. We live in Atlanta GA, so the entire planning process was done via email and phone. We were hesitant at first with planning a "destination wedding" virtually, but we were made to feel at ease from the initial contact through the wedding day on 9/18/15. Our wedding planner, Jennifer was attentive, communicative and supportive throughout the entire process. Jennifer stepped in one month before our wedding due to our original planner's maternity leave. You can imagine how nervous we were with someone new so close to the wedding. All we can say is that our wedding at Ladies Pavilion was perfect! No detail was left to chance. Jen was even able to handle our crazy families and the various personalities. The bouquet was made exactly as requested. The APCW vendors were terrific. Our officiant spoke as if he knew us for years, even though he met us the day of the wedding. Our photographer was able to take two photo-challenged people and make them feel at ease and produce awesome photos. We highly recommend Jen as a wedding planner and ACPW for anyone planning a wedding in Central Park."
– Marc & Cynthia, September 18, 2015 via WeddingWire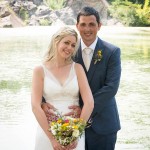 "We have just come back from an amazing wedding at ladies pavilion, Central Park. Our wedding coordinator christa was so helpful throughout the whole process making our wedding stress free. Organising wedding from the UK it could of easily been tricky, however christa was so quick to reply to emails and happy to answer all questions I had big or small that the whole planning process was really enjoyable. The day before the wedding we met up with christa, she was really friendly and put our minds at ease when she did a walk through of the wedding and assured of us how she would meet the guests in the morning and co ordinate the event. The actual day it self ran really smoothly and we can't imagine getting married any other way, it really was perfect. Our photographer, flowers and reverend were all brilliant, which came part of the package. We also paid extra for a guitarist who was really great and added an extra dynamic to the ceremony. A big thanks to everyone involved. Natalie and Dean."
– Natalie & Dean, August 25, 2015 via WeddingWire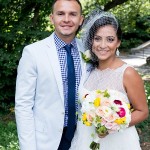 "We came across Christa and her staff from A Central Park Wedding upon a google search for weddings at Central Park. We were looking to plan a wedding in just 3 weeks. Given that time restraint, we were a little hesitant and didn't think We could pull it off. However, Christa was quick to respond to our needs and made us feel extremely comfortable. She helped us organize a beautiful wedding ceremony that fit our style and needs as well as plan a beautiful picnic to follow with Perfect Picnic. Everything we asked Christa she was able to answer and able to accomodate our requests. Her vendors are extremely professional and amazing to work with. I was in shock the day of the wedding and couldn't believe how perfect everything came out. My guests were happy and all I here are great comments from them. To top everything off, our pictures are to die for! To think Christa and her team were able to plan it in just three weeks. Eternally grateful, Juan & Vanessa"
– Vanessa & Juan, August 22, 2015 via WeddingWire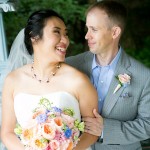 "I found Christa while googling wedding planners for Central Park and I was immediately impressed by her website and her professional manner.  She was very quick to respond to my questions and requests the entire time and had the perfect suggestions for vendors that were available for our wedding. Christa and her assistant were also invaluable on the day of the wedding with coordinating and showing our guests where to go.  The wedding couldn't have gone any better and I'm so glad that I chose to use her services, since I was planning a wedding out of state."
– Elisa & Brent, July 4, 2015 via Yelp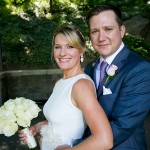 Christa was a pleasure to work with – I do not recommend planning a wedding in Central Park without her!  She was always available to answer questions in a timely fashion and had great recommendations for us regarding timing of everything, photographer, music, etc.  She truly makes the wedding planning experience a breeze!  Having her and her assistant there on our wedding day was such a huge relief as we did not have to worry about guests being lost or people wandering in and out of our ceremony.  Highly recommend Christa for anyone planning a Central Park Wedding!
– Celia & Andrew, June 13, 2015 via Yelp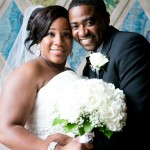 "Christa was hands on!  She kept in constant contact with me and was always prompt with her response and if she didnt have the answer to that question she would get back to me within hours.  My actual wedding day it rain cats and dogs, yeah I know good luck.  The location we chose Bethesda Terrace was the perfect place because we were able to find shelter under the Arcade.  Christa was all hands on deck directing everyone where to go, quieting people so our officiant could be heard.  You name it she had it under control.  I would highly recommend Christa and her services not only because she was very thorough but also because she made me feel very comfortable with planning a wedding in Central Park."
– Shalea & DwVaughn, May 31, 2015 via Yelp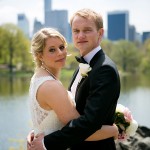 "We had the perfect ceremony in Central Park all thanks to Christa and "A Central Park Wedding". Living in Norway, we were afraid that we would have trouble with planning a ceremony in Central park, however Christa made the planning process easy and she took care of all the details related to the ceremony. Christa was always quick to reply us and we had a good communication via email in the planning process. Everything went so smooth at our ceremony and we did not have to worry about anything because Christa had full control. It was a delight to work with Christa and she truely made our day special!"
– Helene & Ole, May 1, 2015 via WeddingWire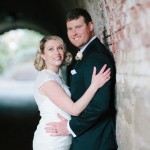 "From Australia, the idea of planning to get married in Central Park… The other side of the world… Sounds daunting, right? Not with the ease of 'A Central Park Wedding'. The planning was seamless and exactly what we wanted, thanks to Christa and Lisa. We decided on having our wedding here in September and on the 19th of December, same year, we were married!!! Thanks again for your knowledge and expertise in all things related to Central Park weddings."
– Paul and Julia, December 19, 2014 via facebook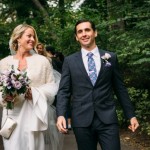 "I cannot say enough good things about our experience with Christa at A Central Park Wedding. We got married at Bethesda Fountain in Central Park and she made the experience simple to plan, even from across the country in Seattle. Her professionalism allowed my husband and I to enjoy the process and spend our time being excited for our big day, not bogged down in a million small details."
– Erin & Josh, October 10, 2014 via WeddingWire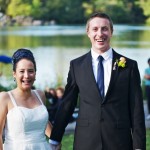 "I cannot say enough wonderful things about Christa…she is a true find. We hired her for our wedding at Cherry Hill in Central Park. and not only did she coordinate everything flawlessly, she connected me with other vendors that made the entire day perfect."
– Kim & Todd, October 4, 2014 via WeddingWire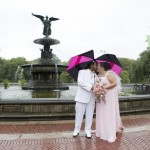 "My wedding planner Christa DeHuff was absolutely wonderful! In September our wedding was supposed to be on Gapstow Bridge and one day before our wedding day a coastal storm hit New York and without hesitation Christa took care of it all and changed our location to Bethesda Fountain where we had breathtaking scenery under the shelter of the arcade. Her communication is impecable! She paired my husband and I with an amazing wedding officiant Rev. Leslie Houseworth-Fields and our photographer Miana Jun and that day they definately had their work cut out for them. Our day could not have turned out better than if we had planned it that way!"
– Melissa & Amandeep, September 25, 2014 via Yelp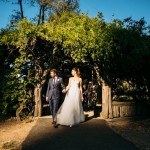 "We got married at Cop Cot last September with 20 of our best friends and family- having planned the whole wedding from the other side of the world ( Australia) in only a few months ago I am certain I couldn't have done this without the expertise of Christa DeHuff. I spent a lot of time researching New York and Central Park wedding planners and I could tell just from the 'A Central Park Wedding' site that everything would be beautiful and no small detail overlooked and I was right….I really can't pay Christa enough compliments! Her attention to detail was amazing as was her always calm demeanor and her swift responsiveness to every one of my many demands really helped when feeling a bit powerless planning a wedding from Australia. There was not one thing I asked for that was too difficult and she also helped me source everything from bouquets, violinist, an amazing photographer (Kristina), Celebrant, sign for the horse and carriage etc…She also took time to meet us several times once we arrived in New York to ensure we were comfortable with every small detail and was amazing on the day looking after guests, keeping everything running on time and ensuring everything went perfectly to plan. I would recommend Christa to anybody considering a wedding in Central Park!"
– Jasmine & Andy, September 17, 2015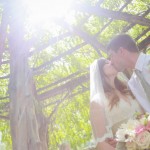 "My husband and I got married in central park at Cop Cot over Labor Day weekend and we couldn't have asked for a better planner.  I was definitely sketched out at first about planning a wedding from overseas(we are from Bermuda) but working with Christa was so easy.  She skyped with me to assure me she was a real person! Then everything else was done through email.  She attended to every request I had big or small from getting the wedding site we wanted and acquiring  all the necessary permits we needed.  She arranged the photographer, flowers and cake we wanted and also the music.  We had a fairytale day-everything went as planned.  If you are planning a wedding in central park do NOT hesitate to use A Central Park Wedding.  Highly recommended!"
– Alexandra & Alex, August 30, 2014 via Yelp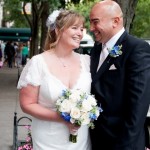 "Christa is wonderful. She's on top of everything and makes planning your central park wedding easy and painless. Christa is quick to respond to any questions and is very professional. All of the vendors she suggested were great. I highly recommend Christa to anyone planning a Central Park wedding. She's terrific!"
– Tina & Jeff, August 30, 2014 via WeddingWire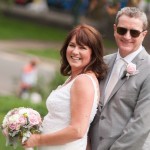 "They say there's no such thing as perfection but when you're planning a destination wedding in the United States from Australia and you're selected wedding planner is there whenever you need her to answer questions, offer guidance and put you completely at ease then Christa was perfect. Not one email went unanswered or what may have been a silly question not addressed with professionalism and grace. When we arrived in New York I was absolutely convinced that the day was going to be amazing and it was. I highly recommend the services of A Central Park Wedding. She made our day!"
– Tanya & Gordon, August 2, 2014 via WeddingWire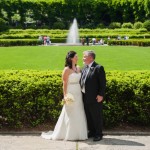 "I arrived in Israel newly engaged and ready to start planning my wedding. We had the date, May 25, and a location, New York City, but no plan as to how to make it happen. Bryant Park was the first location I chose but the process to have an event there was just too complicated. My next choice was somewhere in Central Park. After a random search I found Christa DeHuff's website, acentralparkwedding.com. I looked it over and knew I had to book her services. She had everything I needed – location, flowers, music, officiant, stylist and photographer. All contained in packages that fit our budget and vision for our wedding day. She was wonderful. From the first contact she was so accommodating and responsive. She was patient and helpful throughout the entire process. She has an attention to detail which really helped me narrow down my choices and helped me select the best vendors to give us what we wanted for our day. The vendors were top notch, professional and pleasant to work with. After months of correspondence the big day arrived and it was as magical and special as I had envisioned. The photos, officiant and vows, music and flowers were all as I had hoped, simply wonderful. And I looked beautiful thanks to the hair and makeup stylist provided by Christa's service. I could not have had the wedding I wanted without Christa's guidance and support. She was a godsend. I highly recommend her services if you are looking for a beautiful location and a truly memorable event."
– Doreen & Joe, May 25, 2014 via WeddingWire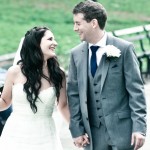 "Having decided to get married in Central park, we were very nervous planning a wedding there as we live in the UK. Christa was one of the first people we approached and from the first contact right through until the wedding day, and even after the wedding she was amazing. She was more than happy to answer our many many questions and give suggestions before we had even booked her. She even did additional research for us on the legality of the marriage once back in the UK. Once booked, the whole process was easy. She would respond to us within 24 hours. We booked her quite far in advance and she kept in regular contact with us. The package we chose gave us so much for our money and the recommendations she made for the officiant, photographer etc were excellent. On the wedding day she was amazing, even thinking of the small things like bringing plasters for the girls who's shoes hurt! The day was everything we wanted and more and we most definitely couldn't have done it without Christa. I would recommend to anyone wanting to get married in Central Park to pick a Central Park Wedding as their wedding planner as we wouldn't have been able to do it without Christa. Our wedding was amazing and we couldn't have asked for anything more."
– Jules & Chris, May 15, 2014 via WeddingWire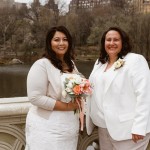 "I really can't say enough about Christa and her team. Never having visited NYC before, I was very nervous planning my big day long distance but, everything went off without a hitch. I was very pleased with all the vendor's Christa selected for my wedding and the customer service we received was outstanding. Before selecting this company, I had done some research and sent out a few introductory emails to get a feel for who I would work best with. Christa was the only planner to get back to me within 24 hours and address all questions/concerns I had posed AND she even followed up after a few weeks of not hearing back from me to see if I was still in need of assistance. This type of superior customer service is what sets A Central Park Wedding apart from all others. Wedding day coordination was fantastic and some of our guests commented on how smoothly everything ran with Christa and her assistant present. Thank you so much for making our Wedding Day an unforgettable one!! :)"
– Amanda & Serena, April 18, 2014 via WeddingWire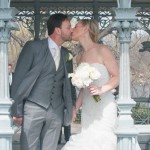 "A Central Park Wedding provided nothing short of a 1st class service, Christa was so professional and helpful in every way. I would highly recommend this company to help you plan your special day you really won't be disappointed! :)"
– Michelle & Brian, April 14, 2014 via WeddingWire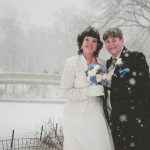 "To celebrate our 20th anniversary of being together, my partner, Teri and I dreamed of getting married in Central Park.  Thanks to Christa, that dream became a beautiful reality!  From the moment we contacted her about our January 21, 2014 wedding, she was busy making arrangements and stayed in constant contact with us… we truly felt like we were her only clients, and her attention to detail was remarkable.  She gave us several choices of photographers, officiants and flowers; once our decisions were made, we were able to fine-tune our ceremony to perfection! (We selected Jared of Le Image as our photographer and Barbara Ann Michaels as our officiant… both were exceptional and well exceeded our expectations!)  The day of our wedding, a winter storm came in causing us to move our ceremony site from Bow Bridge to Bethesda Fountain Terrace, where we had a beautiful ceremony performed by Barbara and breathtaking "winter wonderland" photos taken by Jared.  These warm, caring professionals, along with Christa, braved the crazy snow and bitter cold to make our wedding dream come true!  Christa was with us every step of the way and her poise during what ended up being a complete "game day" revamp was incredible!  We HIGHLY recommend Christa and acentralparkwedding to every couple seeking a beautiful NYC wedding.  Christa… we cannot thank you enough!!"
– Tammy & Teri, January 21, 2014 via WeddingWire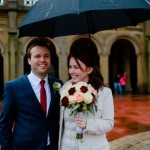 "We flew to New York from England to have our wedding at Christmas in Central Park. Christa was brilliant and the team she offered/we picked were also great and made our day so special… Even though it rained! Thank you :)"
– Carrie & Rich, December 23, 2013 via WeddingWire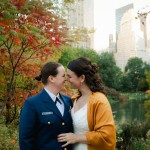 "We had our wedding as a destination wedding (traveling from FL) through a central park wedding on 10.26.13 at Gapstow Bridge. Christa was more helpful calm and organized than we could have hoped for. She put it all together seamlessly. She answered questions by email within a day and assisted with additional details not in the contract such as places to stay, restaurants for reception, brunch, etc. We were ecstatic with how our wedding day turned out and it could not have been possible without Christa. I compared several central park wedding planners and I have no regrets that we made the right decision! We highly recommend Christa for any wedding planning big or small!! Thank you so much Christa for making our day special and beyond expectations!"
– Stacy & Shannon, October 26, 2013 via WeddingWire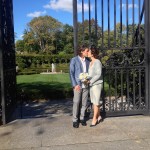 "Bravo, Christa.  You made our wedding celebration in the Wisteria Pergola of the Conservatory Gardens in Central Park better than we could have imagined.  Our day (10.18.13) was perfect.  Your recommendations were superb. The fact that we lived out of town, could have been a challenge, not so… Christa made us feel so comfortable. She heard our vision for our special day and handled every detail down to the blue satin on my wedding bouquet. We loved our amazing and talented officiant, Deborah Roth.  Our photographer, Steve Worth was patient and accommodating. In fact, we just reviewed the pictures on -line, we know Steve is great because my husband and I are not very photogenic. We had plenty of pictures to choose from!!  My hair stylist, Anna was the best. She listened and made it happen. We are grateful Christa to you and your team for your time, support and talent.  My husband and I highly recommend ACPW!!"
– Christine & Russell, October 18, 2013 via Yelp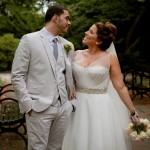 "I had my wedding at the conservatory garden in Central Park. I used A Central Park Wedding and Christa was my wedding planner. I cannot say enough about her work. She was extremely efficient! I wrote emails and she always responded immediately with detailed and clear answers. From our first email to the text messages we sent the week of my wedding she was always on the ball. She made me feel very trusting that she would make my wedding day perfect and thanks to her it was. A Central Park Wedding packages are very reasonably priced and their work is incredible. Christa recommended Joseph Pessar as my photographer and Barbara Ann Michaels as my officiant. They were both wonderful! True professionals who made our day so special and intimate. I would recommend this company and Christa to anybody looking to get married in Central Park. You will NOT be disappointed!"
– Michal & Danny, September 1, 2013 via WeddingWire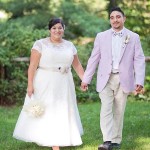 "I couldn't have asked for a better person to help me plan my wedding it felt like my best friend helped me. My planner Christa went beyond the call of duty when it came to my bouquet I asked for some flowers that were hard to get and she made it possible for my family to be there in spirit which was special to me. I also appreciated that on the day we almost couldn't have a sunny day due to crazy rain but she made sure I was ok and did I need any help it felt good to be secure. I couldn't' have asked for more. Thank you again."
– Claudia & Geo, August 13, 2013 via WeddingWire
"Christa created a beautiful wedding for us! We decided on Central Park for our destination wedding and from the first contact I knew she was top notch!! She made the planning easy and fun and she is so organized! If you are looking for an amazing person to plan your wedding "A Central Park Wedding" is the ONE!!! Thank you Christa from the bottom of my heart!! You are the absolute best!! XO Mike and Jackie Mangini (and the kids) ; )"
– Jackie & Mike, July 5, 2013 via WeddingWire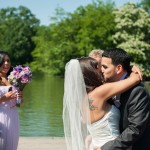 "We had our wedding ceremony with ACPW on 06.14.2013 and could not have been happier with the outcome of our day! Christa was extremely helpful and answered any questions we had. She helped us with our whole planning process and we were amazed on how great everything turned out. I loved every detail of our day, from my bouquet, our officiant, the musician and our amazing photographer. It all looked better than I could ever imagine. Thank you Christa and your amazing team for making our wedding day an unforgettable one!!"
– Kathy & Bryant, June 14, 2013 via WeddingWire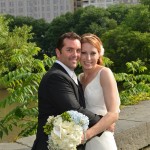 "We just had our wedding in NYC at Central Park (at Cop Cot) and Christa and her staff were awesome. We had 35 person ceremony and reception that followed. If you're looking for a wedding planner in Central Park we recommend her 10 fold. We are very glad we decided to use her company. Both of us live in NYC and have for more than 10 years but our families don't so we wanted to make sure they were well taken care of and knew where to go. She is flexible, easy going, and worked with us to customize her services towards what we wanted/needed. (Plus she put up with me over preparing for everything.) Having someone there to coordinate things the day of is invaluable and she made it go seamless. She made it very easy to find an officiate that was very well spoken (Jim Covington did a great job) and an excellent photographer (Steve Worth). She also coordinated with a trolley we had for transportation. Both of our families were very impressed with everything and we had a great day. Thank you Christa!
– Christina & Jason, June 8, 2013 via Yelp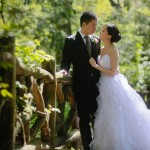 "Thank you again for everything and a special day for Leon and I….We received the wedding photos yesterday and it looks amazing…We love all the photos!!!"
– Kassie & Leon, May 4, 2013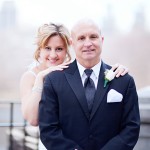 "When my fiance' suggested getting married in Central Park, I was thrilled. However; because we live in Florida, I was a bit afraid of trying to take care of all the planning details over the phone and via email with individual vendors. Christa DeHuff saved us!!! She took care of every detail. Christa answered a million questions for us over the two short months we had to plan. She helped with everything from lodging accomodations, securing a permit for Central Park, recommedning a make up artist/hair designer, a wedding officient and a photographer to stopping by the florest to pick up my wedding bouquet on our ceremony day. Christa also made herself available by email anytime I needed her. Her positive attitude and sweet, caring personality helped us feel at ease! My husband and I couldn't be more happy with Christa and everything she did for us!"
– Marilyn & Steven, March 13, 2013 via WeddingWire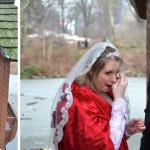 "We had such an incredible time yesterday! Thank you so much for all the work that you did for us. I don't believe that it could have gone any more smoothly. It was absolutely unforgettable and we made tons of memories. Thank you!!"
– Lauren & Palmer, January 1, 2013
"My fiancé at the time and I had decided that on our trip to NY we would like to elope. With approximately two weeks Christa with A Central Park Wedding planned our special day. She was wonderful with her communication and she was very helpful with suggestions of outside services such as a cleaner to steam my dress and his suit, a make-up and hair person, places for dinner afterwards, etc. Her efforts exceeded both our expectations and we were extremely pleased with the location, photographer, officiant , flowers and violinist. I would HIGHLY recommend A Central Park Wedding's services! Thank you Christa!"
– Day & Josh, October 2, 2012  via WeddingWire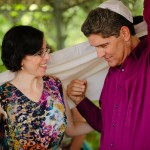 "A Central Park Wedding made our wedding in Central Park the most wonderful experience we could have ever imagined. It was a day we'll never forget! Christa was so patient as we worked out every detail, large and small, including finding a brunch location to continue our celebration afterwards. Throughout the process she was professional, well-organized and creative. Christa helped us choose a breathtaking location under the gazebo by the lake and booked a wonderful photographer. He captured the spirit of the day without being intrusive. Our guests are still gushing about how beautiful our wedding was!"
– Sue & Marty, August 12, 2012 via WeddingWire