Central Park Picnic Wedding Receptions
Celebrate Your Wedding in Central Park!
Picnic in the park with friends & family
We can arrange your picnic wedding reception in Central Park for small or large groups, from 2-100 guests!*
Please note that there are restrictions for events in Central Park. The setup of tents, tables or chairs is not permitted. However a small table and 1-2 chairs for individuals who cannot stand for long periods of time are permitted and can be added to your package. Blankets and pillows will be provided for seating, depending on your reception package selections.
All picnics include setup and cleanup after the event. On-site staffing can be provided for an additional charge.
* If your group is over 20 the booking is subject to a $75 permit fee and contingent upon permit approval by the NYC Parks Dept.
** Picnics outside of The Pool area will incur an additional location setup charge of $100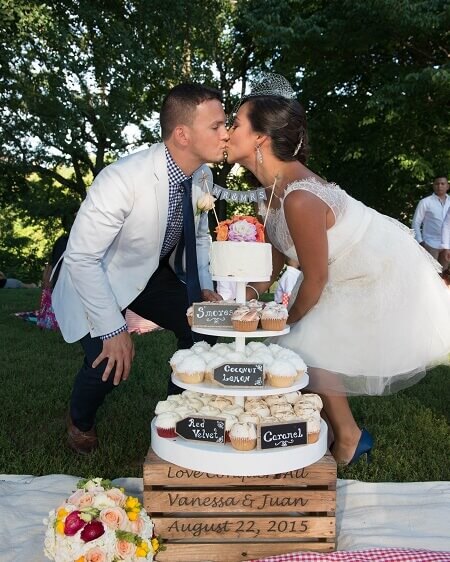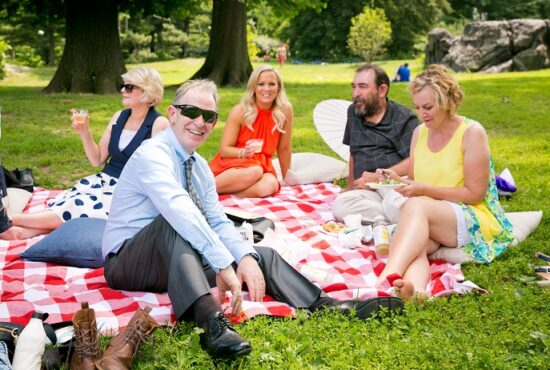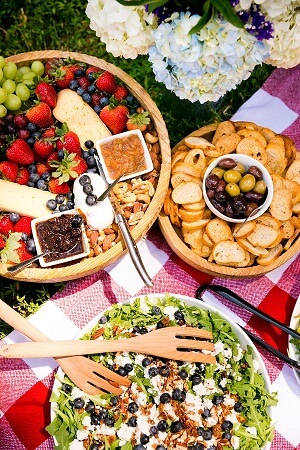 Family-Style Picnic Option
Food is served and displayed elegantly on platters for all to share
Pricing starts at $65/person
Get inspiration for your Family-Style picnic reception in Central Park!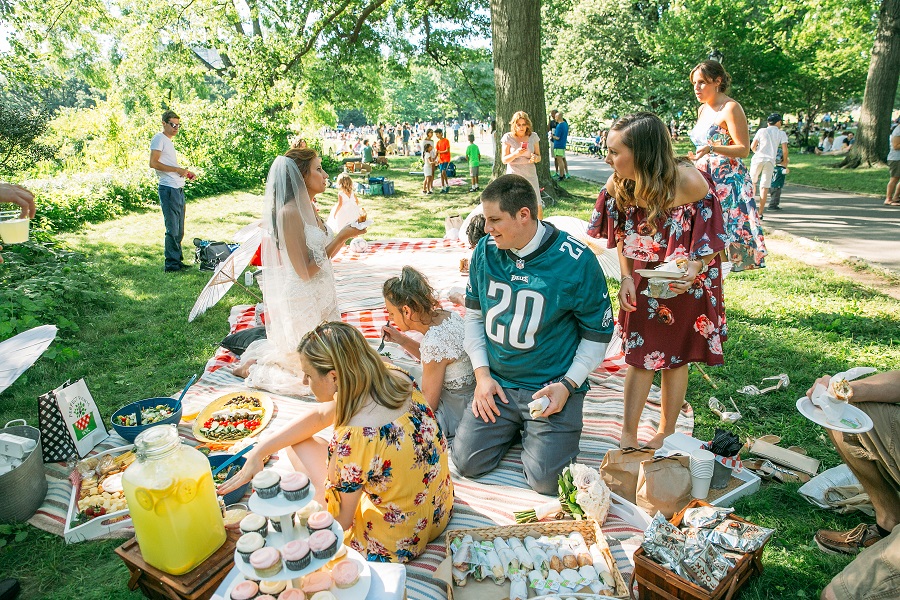 Turtle Pond - 20 guests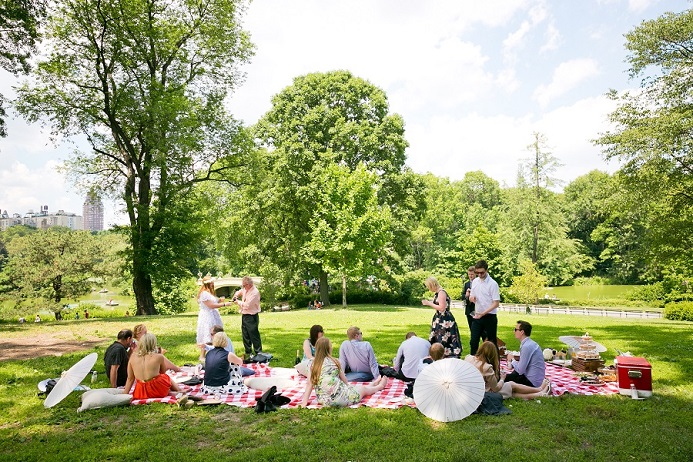 Cherry Hill - 15 guests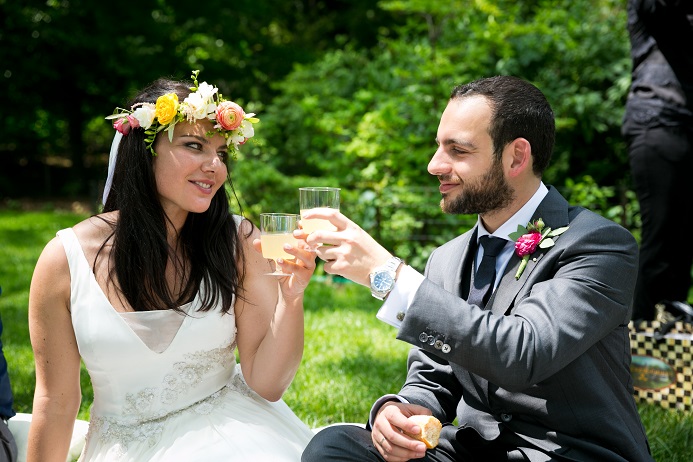 The Ladies Pavilion Lawn - 20 guests
Individual Picnic Option
Best for groups of 50 people or more, food is packaged individually in a tote for each guest
Pricing starts at $35/person
Get inspiration for your picnic reception in Central Park!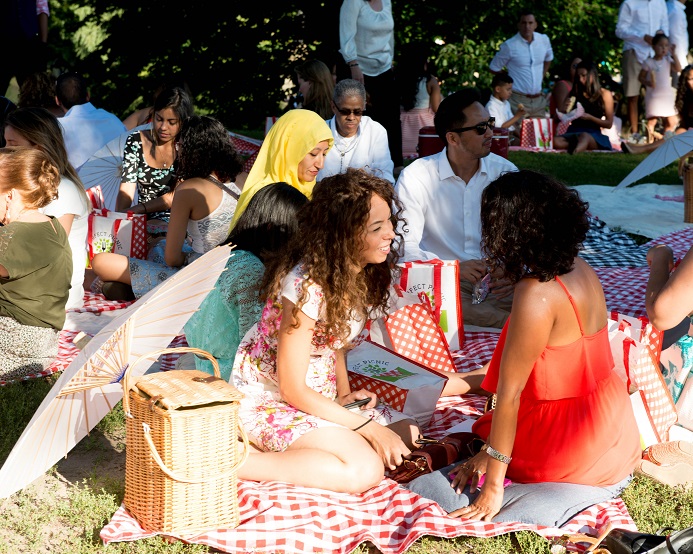 Cherry Hill - 100 guests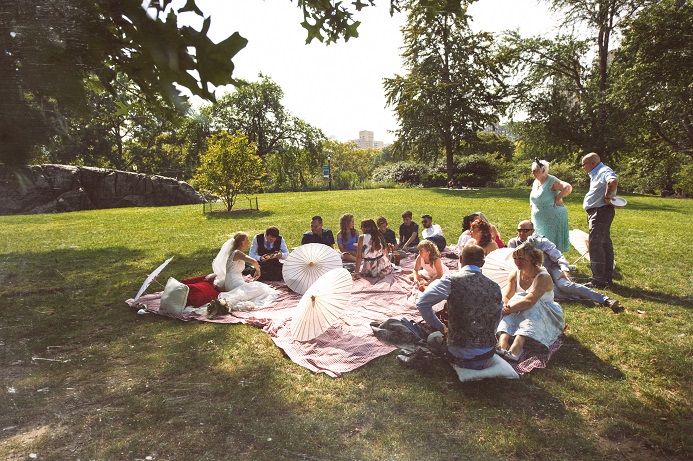 Various Weddings