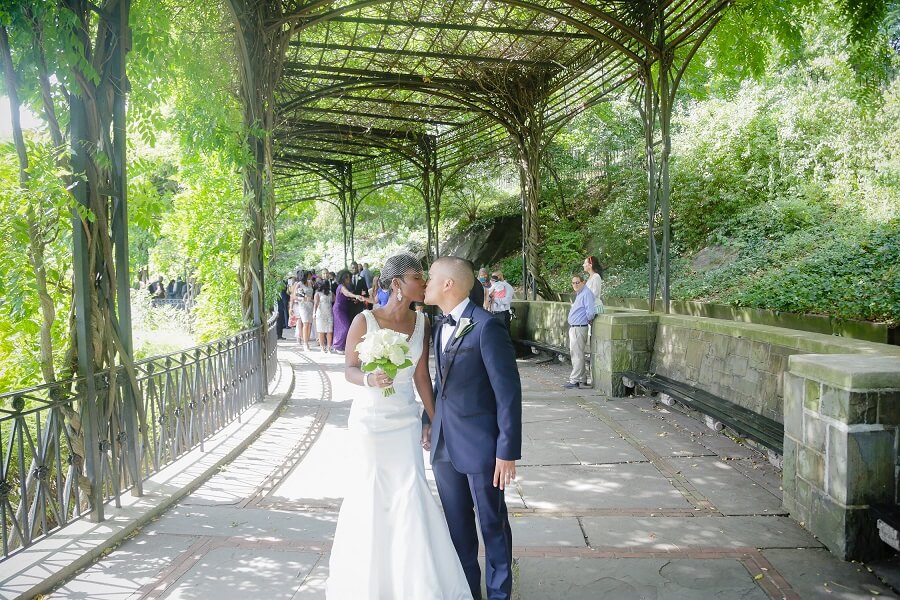 Article Updated February 13, 2022
We know a lot of couples have unfortunately had their dream wedding plans impacted by COVID-19. As NYC starts to reopen many are searching for a backup venue or scaling down original wedding plans to allow for social distancing. Many are considering microweddings and elopements as alternatives to original wedding plans. If you are considering Central Park or another public venue we have put together a short guide to planning a last-minute wedding in the NYC or NJ area:
The Basics
Even though you may be on a shortened timeline we can help there's no need to panic! We work with a number of photographers, officiants and musicians so we can arrange your wedding last minute. This means weeks before or even the day before! Outdoor or open air venues are great options that allow you to maintain social distancing guidelines.
NYC Marriage License
This is the most important item that you need to make your marriage legal. You must obtain your marriage license in NYS or NYC at least 24 hours before your ceremony start time. The NYC City Clerk is now open by appointment only. Marriage licenses can be obtained virtually through this link: https://projectcupid.cityofnewyork.us/app/cupid#/display/5ea1d0bda46ab1020e1659f4 You submit the application online and pay the $35.00 processing fee. Then you will receive an email to schedule your virtual appointment to complete the interview for the license. There has been a long wait to secure the appointment so we recommend submitting the application ASAP. Both parties must be in New York State at the time of the online interview.
Central Park Wedding Permit
The NYC Parks Department is currently accepting new permit applications for 2022 weddings! Permit applications must be submitted three weeks in advance and we must also submit a COVID safety plan. A permit is only required if your group is 20 people or more. So if you'd like to get married within the next three weeks are planning a microwedding or elopement with less than 20 people, we can still hold the ceremony in Central Park.
**Permit applications are open for 2022 weddings.**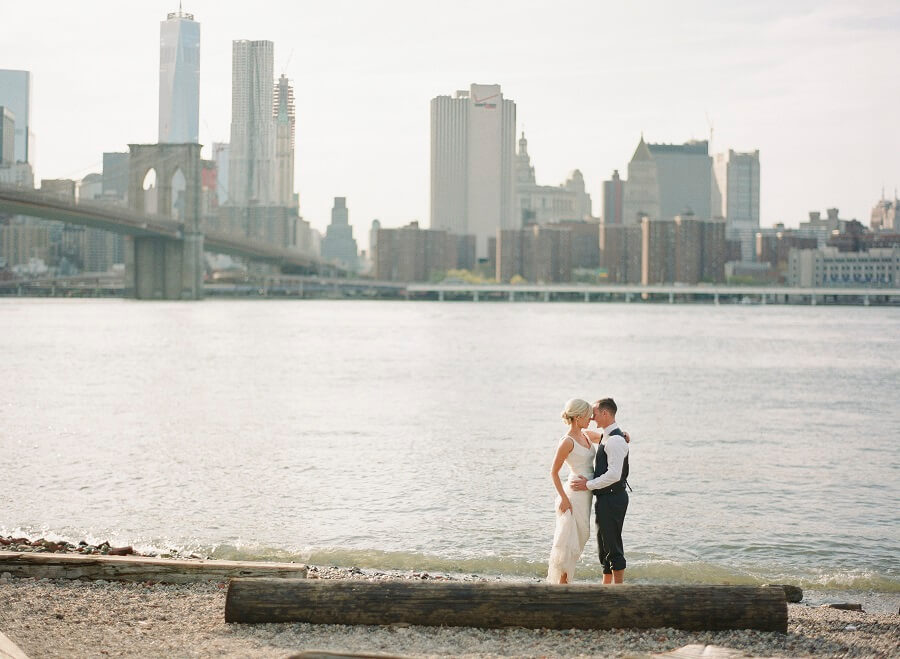 Microwedding Venues in New York City
We can arrange your wedding at any other location in NYC as well, your ceremony does not need to take place in Central Park:
Manhattan: Some ideas to consider in Manhattan are rooftop venues, Washington Square Park and Fort Tryon Park.
Outer Boroughs: In the outer boroughs there are beautiful park or skyline options such as Brooklyn Bridge Park, Prospect Park and the Brooklyn Botanic Garden.
Microwedding Venues in New Jersey
New Jersey is a great option to have the NYC skyline as a backdrop to give you. Please contact us for ideas on outdoor and indoor venues along the waterfront. We will have some exciting NJ waterfront and skyline ceremony packages that we've just launched our new sister company, Cityside Weddings!
Guidelines: Wedding guidelines have been relaxed earlier in New Jersey than in New York. The following updates are as of April 16, 2021: Outdoor weddings and receptions do not have an attendance limit are currently permitted as long as social distancing guidelines are followed. However dance floors are not permitted, unfortunately.

Indoor wedding ceremonies and receptions may be held so long as they comply with the limits on indoor gatherings, which limits events to 150 people or 35 percent of a room's capacity. This count does not include venue staff. All attendees are required to wear face coverings when not seated at their tables and stay six feet apart. Dance floors are not permitted.
New Jersey Marriage License: The marriage license process in NJ is a little different than in NY. You must get your license at least 72 hours before your ceremony start time. Certain local marriage bureaus are open and please contact local registrars for more information. The Governor has also opened up virtual marriage license applications and the 72 hour wait period is waived. Click here for more information
We will continue to update this list with alternative venue suggestions as the city opens back up!
Please contact us with any questions about getting married in Central Park or planning a wedding at any outdoor wedding venue!