Today we're excited to share a guest post from talented New York City wedding photographer Brian Friedman!
———–
It's getting increasingly difficult to flip through the television channels without seeing a show about weddings. Everything from buying a dress to last minute wedding makeovers are broadcast around the clock on a dozen different channels, and almost all of them are large affairs with hundreds of guests and a lot of moving parts.
Maybe I'm missing something, but from my perspective, intimate weddings are where it's at. Photographing them is a specialty I sort of fell into, but that was one of the happiest accidents of my professional career. I love small weddings, and in an ideal world, I would blissfully only photograph intimate affairs for the rest of my life. There's an energy there I'm drawn to, and I'll tell you why.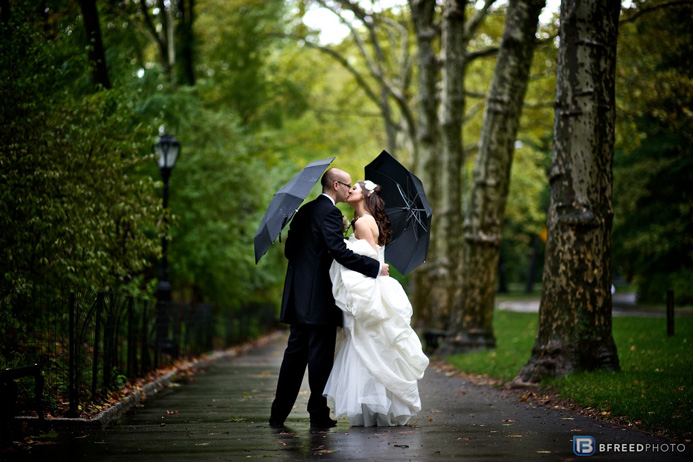 Everyone attending is completely present because they had to go out of their way to be there. As I said, photographing intimate weddings is my niche, and most of my weddings are actually destination weddings taking place in NYC. These are people who have come from all over the world– the UK, France, Holland, Luxembourg, Australia, Indonesia– just to be married in New York City. When they do bring guests, these guests have had to take off work, pack bags, buy plane tickets, make hotel reservations… This isn't the kind of wedding you drive home from after it's over and ask your date what the bride's brother's name is again. Only the closest friends and family make such an intense effort, ensuring that everyone there truly cares about the bride and groom and their happiness. They aren't there for a party or food or because their parents made them go; they are there because they wouldn't be anywhere else.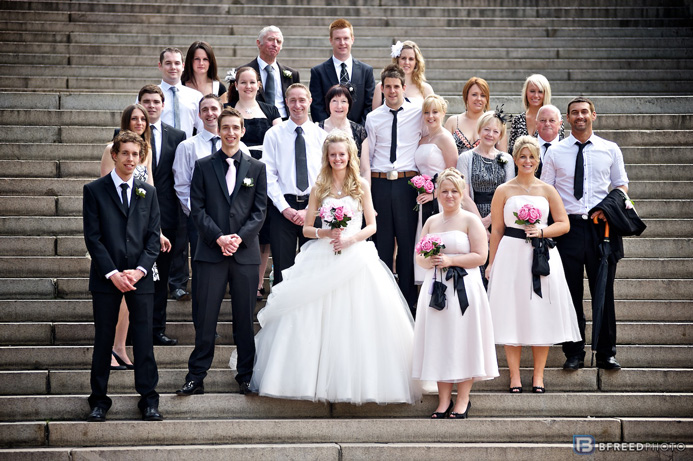 Intimate wedding = Fewer distractions. It's a huge pet peeve of mine as a photographer to see people taking pictures with their smartphones (or iPads!) during the ceremony. It's distracting, it affects the photos I'm taking that the bride and groom are actually paying for, and it rarely results in good photos the bride will put in her album. I also don't have to tell you that people will check or send a text pretty much anywhere, including a ceremony. Small weddings, you don't have that problem. When there are only 15 people standing around, you're much less likely to look at your phone– you're accountable for your presence. And aren't these types of affairs the best time to unplug? Aren't these the times in your life when you should make a commitment to being present in the moment, to reflect? Aren't these the bookmarks in our own lives, the things we're perversely trying to remember forever by staring at them through a little 4-inch screen? Let me take the pictures. You go enjoy this amazing day.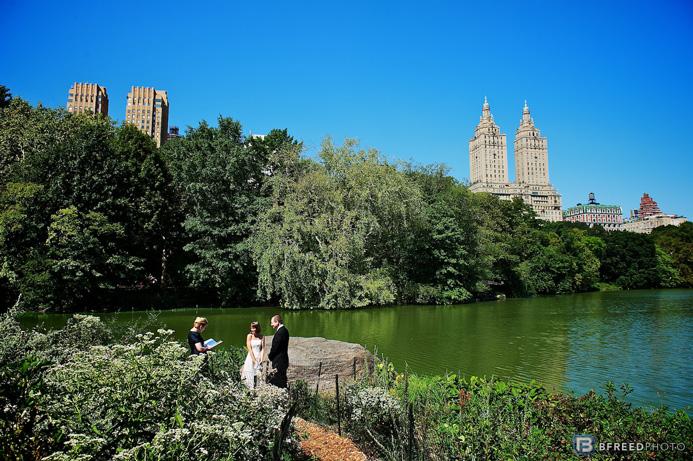 I get to focus on the bride and groom. Without a hundred guests and dancing and this and that to capture, my time after the ceremony generally becomes a portrait session combined with a tour of New York, with the bride and groom. I get to bond with them, learn their story, find out a little about them. Generally, they're not from this country, so getting to know them and their cultures expands my world as well. Through social media, I stay in touch with most of the couples I've shot! This may not happen at a great big wedding where I don't get one-on-one time with them. Having met over 150 couples from around the globe, I'm certain that my own life has been enriched beyond words by all the experiences and personalities I've been fortunate to come across in my journey.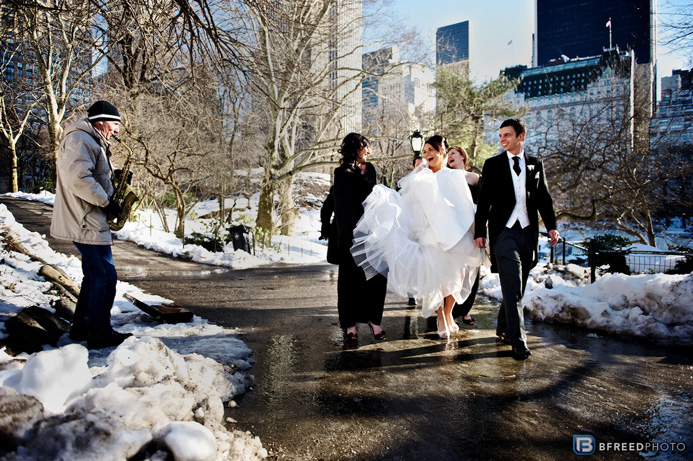 I get to give them a unique experience. I like to say that these couples fly across an ocean and land in my arms. I take care of them. I help them plan. I take them all over the city. On the day of their wedding, I am a tour guide dedicated to giving them a customized New York experience while capturing it in photographs at the same time. I've lived in New York all my life, and I'm comfortable in the city. It's a thrill for me to show these happy, excited, overwhelmed people the best parts of my New York, to watch them discover the magic and beauty, and to make sure that they remember it forever.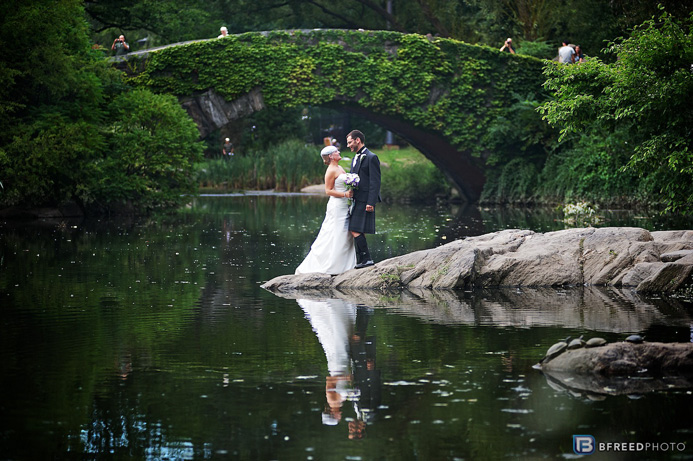 —————
My short bio:
A born and raised New Yorker, it's no surprise Brian Friedman loves to make his city a guest at every wedding. In a short time Brian has become the photographer of choice for couples from around the world who get married in NYC. And when Brian isn't exploring the city with his couples, he enjoys traveling the country photographing music for a variety of clients, most notably iHeartRadio. Jazz plays 24/7 in his home in Great Neck, where Brian lives with his miniature-schnauzer, Kennedy. Recently Brian became a featured blogger for The Huffington Post. You can see his feed at www.huffingtonpost.com/brian-friedman