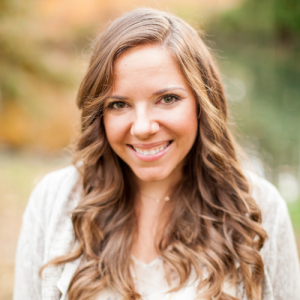 The Budget Savvy Bride is a daily wedding blog that shares inspiration, ideas, and practical tips, tricks and projects to help brides save money on their weddings. The site has been around for 6.5 years and has a ton of helpful content, including an entire library of weddings with complete budget breakdowns! Today's interview is with the founder and editor of The Budget Savvy Bride, Jessica Lehry Bishop.
How did you come up with the idea for The Budget Savvy Bride?
I started the site as a personal blog, actually – a place to gather my ideas and inspiration for my own budget wedding. This was in the days pre-Pinterest, so my blog became my online planning organizer. Over time the site has grown into the resource it is today!
Where do you go for inspiration?
Obviously Pinterest is a great place to gather inspiration and it's definitely at the top of my list!
You feature a lot of real weddings on your site. What do you look for in a submission?
I love to feature weddings with lots of DIY projects and great photography is important as well. A good photographer can make a so-so event look even better through his lens – so that's an area I always encourage our readers not to skimp on! Other than that, the budget is the biggest determining factor – we only publish weddings if we can get a budget breakdown from the couple, as that is one of the most important and helpful aspects of our features.
Tell me about some of your favorite budget-friendly wedding ideas.
In general, I'm a huge fan of DIY. Seeing a couple add personal touches and details to their big day is so special – and often budget friendly as well! I love when couples incorporate things they enjoy into their day, such as creating homemade favors of the groom's favorite cookie recipe that his grandmother made him as a child, or when a bride uses a family heirloom in her wedding day look!
What's the best tip you can give to someone planning a wedding on a budget?
Figure out the amount you have to spend before you book a single vendor or even set a meeting! It will save you so much time and frustration in the long run. Brides can see examples of how far their budget can go by visiting our real weddings by budget page!
Find The Budget Savvy Bride online!