Central Park Wedding Package 3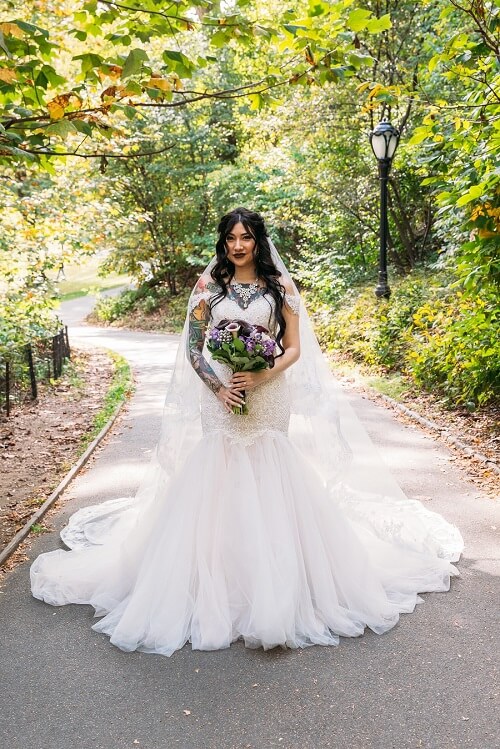 7,950
This Package Includes:
Central Park wedding permit
Walkthrough of wedding ceremony prior to wedding day
On-site Wedding Day Coordinator and Assistant
Wedding Day Coordination: secure ceremony area, escort guests to location, assist with organizing photographs and ensure that everything runs smoothly
Personalized wedding ceremony
Officiant to perform ceremony
Two hours of professional photography
Online gallery of wedding photos
All edited, hi-resolution images delivered via digital download
Seasonal premium round or garden style

bridal bouquet

of your choosing* 
One matching groom's boutonniere*
Seasonal round bridesmaid bouquet of your choosing 
One matching boutonniere
Bridal hair and makeup styling at your Manhattan hotel***
Acoustic duet to play during your ceremony (violin, guitar, cello, sax, clarinet and/or flute)**
One hour of videography and an edited wedding highlight video delivered via digital download
One bridesmaid hair and makeup styling at your Manhattan hotel
* We can also arrange two boutonnieres or two bridal bouquets. Package price will reflect changes.
**Cello not guaranteed from October through April. Availability based on temperature.
***Hair & Makeup start times prior to 7 AM will require an early morning start fee