Please read on for details about how to book your wedding in Central Park or contact us for more information!
Central Park Wedding Contract and Retainer
We require a signed contract and a 30% retainer to secure our wedding planning services for your date and time. If you are interested in booking with us, we will send you a contract outlining our services and your package details. Contracts can be signed digitally or emailed back to us. We have the following options available to make your retainer payment:
We will send you an email invoice for the retainer amount and you can mail a personal check or money order
Payments can be made digitally via Zelle or Venmo
We will send you a credit card authorization form to complete digitally. Credit card payments are subject to a 2.5% surcharge to cover processing fees
As soon as we receive your signed contract and retainer, we will apply for your wedding permit and begin discussing the details of your ceremony. Please note that all retainers are non-refundable.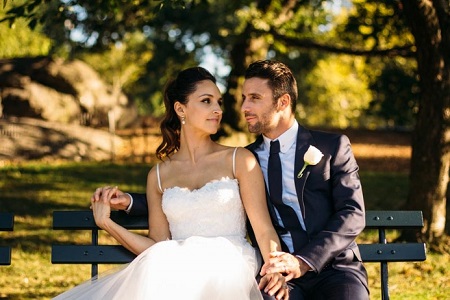 Wedding Package Payment Schedule
Our standard payment plan is listed below – please contact us to discuss an alternate payment schedule if necessary.
30% Retainer: Due when you sign your contract
Remaining Balance: Due one month before your wedding date
We are currently accepting bookings for 2019 and 2020 Central Park weddings
Please contact us with any questions or read our FAQs!